Sunday brunch is a Jakarta thing to do. Many of the 5-star hotels host a Sunday brunch with an elaborate spread of food and include free-flow drinks. However, which 5-star brunch do you choose?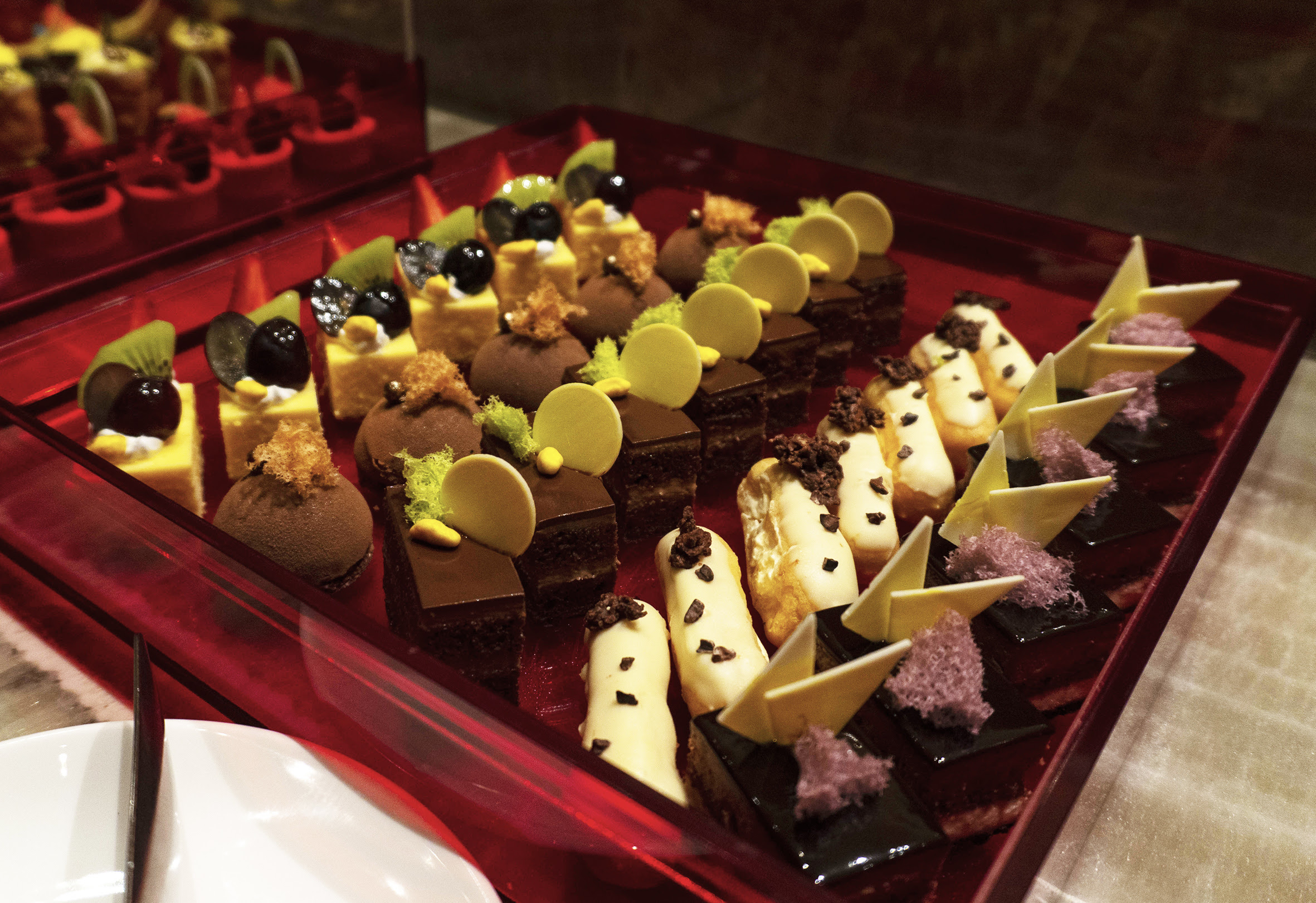 Hands down, without a doubt, try the Hotel Mulia in the heart of Senayan. The il Mare dining experience is a real culinary explosion. It's an experience in high-end cuisine, along with the (optional) free-flow wine and sparkling beverages and also a free-flow of warm and friendly service.
I have tried many brunches in Jakarta, and it's on many people's "must-do" list, but the Hotel Mulia tops them all. Whether it's a group of friends meeting, dining solo, or with families – there is something to suit all, and the ambience is divine.
First, you go to the elaborate food station that comprises a selection of seafood on ice, including fresh oysters, a sushi station, a beautiful salad selection and typical Italian starters such as beef carpaccio, vitello tonnato, cold cuts, smoked salmon, king prawns, foie gras lollipops and lobster.
The pasta station features four homemade kinds of pasta. However, you can request to the chef your own personalised choice.  The carving station includes Australian prime beef, lamb, turkey and pork.
After you have enjoyed this feast, a series of mobile wheelie carts and fabulous servers come to you. Try the fritto misto, eggplant parmigiana, risotto, and tomahawk, or maybe a whole-sucking pig cooked the Italian way. Are you gluten-free?  It's available – just ask. The long cart does the rounds for the kids, and mini burgers and hot dogs are served with all the fanfare.  It's a feast for all!
A selection of personalised desserts is available for one to choose from, perfectly timed at the end of your main course or courses, plus a wide selection of cheeses from the cheese trolley.
The best of all, and my takeaway, was experiencing the level of service, and the gracious and friendly manner of the staff, who make you feel so relaxed. By the end of my leisurely Sunday brunch, which spilt into the afternoon, I felt like I had inherited a new family.
Take a stroll after the food frenzy, tour the opulent grounds, and why not finish the day off with a dip in the gigantic pool.
Book online via the website:
Hotel Mulia Senayan, Jakarta, Indonesia
Stephanie Brookes is a travel writer and blogger with tales from Indonesia and beyond.
www.travelwriter.ws
http://www.facebook.com/stephtravelwriter
www.instagram.com/stephtravelwriter